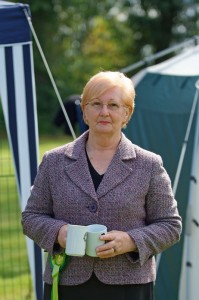 Wie lautet der Name Ihres Zwingers?
What`s the name of your kennel?
Lowerdon

Wann bekamen Sie Ihren ersten Hund/Whippet?
When did you get your first dog/whippet?
1966
Seit wann züchten Sie Hunde/Whippets?
When did you start breeding dogs/whippets?
The late sixties

Welche Rassen züchten Sie?
Which dogs have you bred?
Ch. Town Crier of Lowerdon
Ch. Cubhunter of Courthill
Ch. Lowerdon Soldier Blue
Ch. Lowerdon I can Boogie
Ken. Ch. Lowerdon Sibella
INT. Ch. Lowerdon Dahlia
INT. Ch. Lowerdon Masquerade
INT. Ch. Hot Ice at Lowerdon
INT. Ch Lowerdon Enchantress
Lowerdon Sometimes a Lady (CC/Res. CC winner)
Sh. Ch. Lowerdon Miss Otis Regrets (Hungarian Vizsla)
I have also owned and handled other Hungarian Vizslas, Weimaraners and a German Shorthaired Pointer to their Champion titles.
Welcher Hund hat für Sie die größte Bedeutung? (Zucht, Ausstellung, sonstiges)
Is there a dog of particular importance for you? (breeding, showing, or anything else)
My Ch. Jubilant Lady of Tygreen and Lowerdon. She was top whippet in 1979 and 1980 and was a Championship Best in Show winner and she also won the Group at Crufts. I felt that she was the epitome of what a whippet should be.
Wann bekamen Sie die Freigabe zur Richtertätigkeit?
When did you get your judging-licence?
I started judging in 1971 and awarded Challenge Certificates in 1981.
Welche Rassen beurteilen Sie?
Which breeds have you judged?
I award U.K. Challenge Certificates in Whippets, Dachshunds, Basset Fauve de Bretagne, Borzois and Greyhounds and German Shorthaired Pointers, German Wirehaired Pointers, Hungarian Vizslas, Weimaraners, Italian Spinone, Pointers, Curlycoated Retrievers, Irish Water Spaniels, Large Munsterlanders and Sussex Spaniels. I also judge the Gundog Group at Championship Shows, and all breeds and groups at Open shows.
Wo waren Sie bereits als Richter tätig?
Where have you already judged dogs?
U.K. of course, Ireland, Germany, France and Sweden.
Gibt es eine Ausstellung die für Sie eine ganz besondere Bedeutung hat?
Is there any show of particular importance for you?
Crufts which has been the showcase for the best dogs in the U.K. and now that dogs from other countries can compete you can see some of the most superb exhibits in the world
Wie kamen Sie zum Whippet?
How did you get in touch/fell in love with whippets?
My Brother in Law bought a Whippet for racing and I fell in love with her. She was a golden fawn and has the sweetest of temperaments.
Was sind aus Ihrer Sicht, die größten Stärken, die die Whippets momentan haben?
What do you think, are the specific qualities of the breed (Whippet) at present?
The elegance combined with the power and strength to run and work.
Wie sieht für Sie der ideale Whippet aus?
How do you wish "the perfect Whippet" to look like?
A powerful, balanced, graceful animal with an air of quality but who can run and hunt.